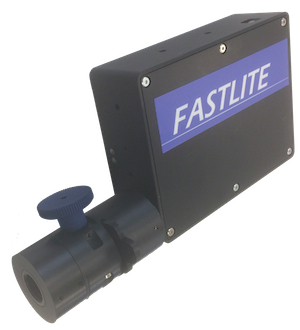 Dazscope
Chirpscan measurement extension to Dazzler, ideal for OPA or kHz CPA.
Invented by Fastlite in 2003, the Chirpscan technique is a perfect extension to a Dazzler for pulse compression optimization.
The large scanning range of the Dazzler allows to measure pulses with large time-bandwidth products, thus making it the ideal tool for the alignment and optimization of a compressor.